Module A: Structural Biology and Imaging (SBI) Core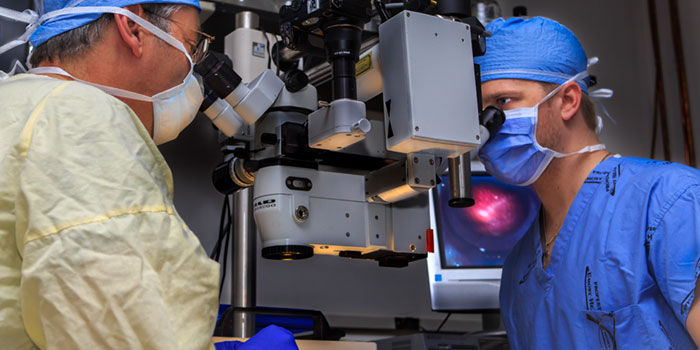 Hans Grossniklaus examining slides with John Morgan Micheletti, MD (R '18), in The L.F. Montgomery Laboratory, a dynamic patient care, diagnostic, research and educational service at Emory Eye Center in Atlanta. Montgomery Lab is a free-standing, independently-licensed laboratory established in 1940.
Principal Investigator
Hans Grossniklaus, MD, MBA, Director (EEC, EUSOM)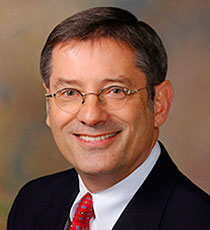 Dr. Grossniklaus is a clinician scientist and specialist inocular oncology and pathology. His basic science research has defined mechanisms of metastasis of ocular melanoma and high-risk retinoblastoma. He is currently translating his findings into new tests and treatments for these diseases.
Research Scientists
Hua Yan, PhD, MD, Associate
Contact: Kiara Banks- klatimerbanks@emoryhealthcare.org
Research
The Grossniklaus lab explores the following topics: nanoparticles to treat retinoblastoma, molecular mechanisms of severely anaplastic retinoblastoma, uveal melanoma treatment with HIF1 antagonists, molecular mechanisms of metastatic uveal melanoma.